Nest Pendant
Lamp designed so that its nature is part of your favorite spaces.
The versatility of its construction also allows us to illuminate large spaces.
Inspired by something as cozy as «the nest» and built only with natural materials in a clear commitment to sustainability. 
We only work with FSC certified woods.
Nest S35/2 - Technical Data
Nest S35/6 - Technical Data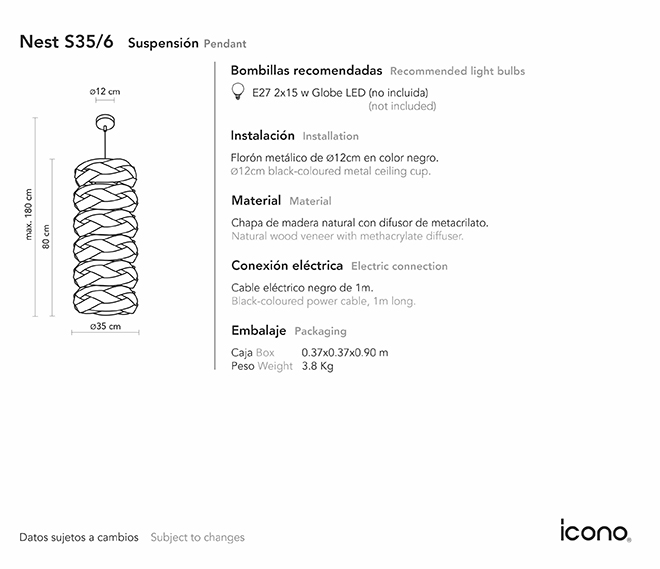 Nest S52/6 - Technical Data
Nest S35/3 - Technical Data
Nest S52 - Technical Data