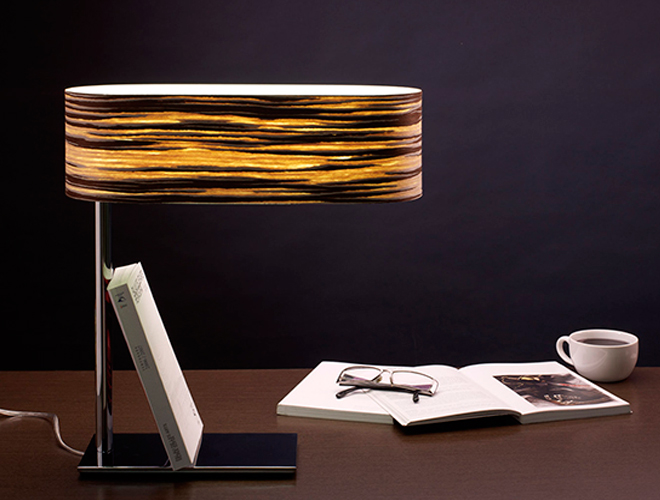 Tea Cebrano Table Lamp®
While conserving the basic geometry of our TEA lamp, we have added a new, more defined pattern that brings serenity in counterpoint with its irregular lines to create a balanced lamp with a comfortable warmth that evokes the very Savannah itself.
Registered Community design in 2013.  We only work with FSC certified woods.
TeaCebrano SML40 - Technical Data